Many people have noticed and commented that clothing quality is increasingly getting worse. It's something I've noticed myself. I have shirts from college that have held up just fine, and even some socks from middle school (American Eagle!) that are perfectly good.
And then I have a pair of chinos from Gap that I just washed for the first time. There are now vertical white lines all down both pant legs, where the dye got washed out unevenly (see photos below). They've also stretched out a full size since I bought them.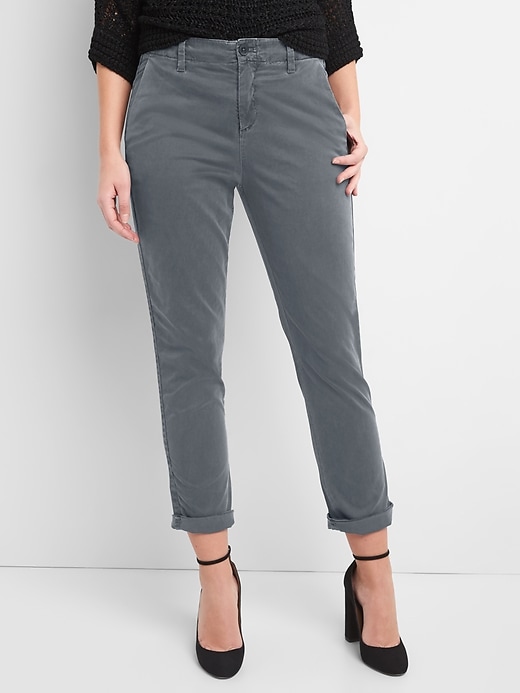 The general consensus is that clothing quality has gone down sharply in recent years. To figure out why, let's discuss the fashion industry in recent years, and the pressure faced by manufacturers to implement cost cutting measures that affect the quality of our clothing.